The 42nd Japanese traditional exhibition -One line on this road-

-Tokyo-
venue : Nihonbashi Takashimaya Main Building 8th Floor Exhibition Hall
tile : The 42nd Japanese traditional exhibition -One line on this road-
period : Wednesday, May 24, 2023 to Tuesday, May 30, 2023
10:30 a.m. to 7:30 p.m.
*Closes at 6:00 p.m. on the last day
*writing brushes and makeup brushes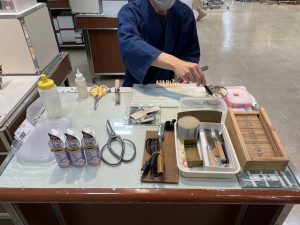 Like last year, our brush craftsmen are demonstrating.
It's been 1 years since I've been an employee of our company, and until then, I was working for a company.
We support his active second life as he chose the path of a craftsman, which had been his dream for many years.
Please come and meet our craftsmen.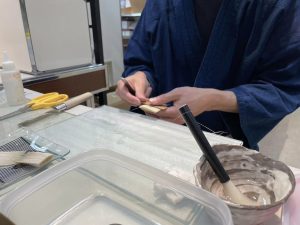 Official site (Nihombashi Takashimaya S.C.) Detail Page
https://www.takashimaya.co.jp/nihombashi/departmentstore/dento/index.html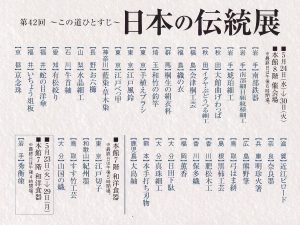 Our company [Hiroshima] Kumano Brush
Right next door, Nara ink "Bokuundo" is holding a nigiri ink experience.
Please come and meet the brush craftsmen and sumi craftsmen.