Danshin
Danshin (Warming Heart )
A trademarked product made of high-quality natural wool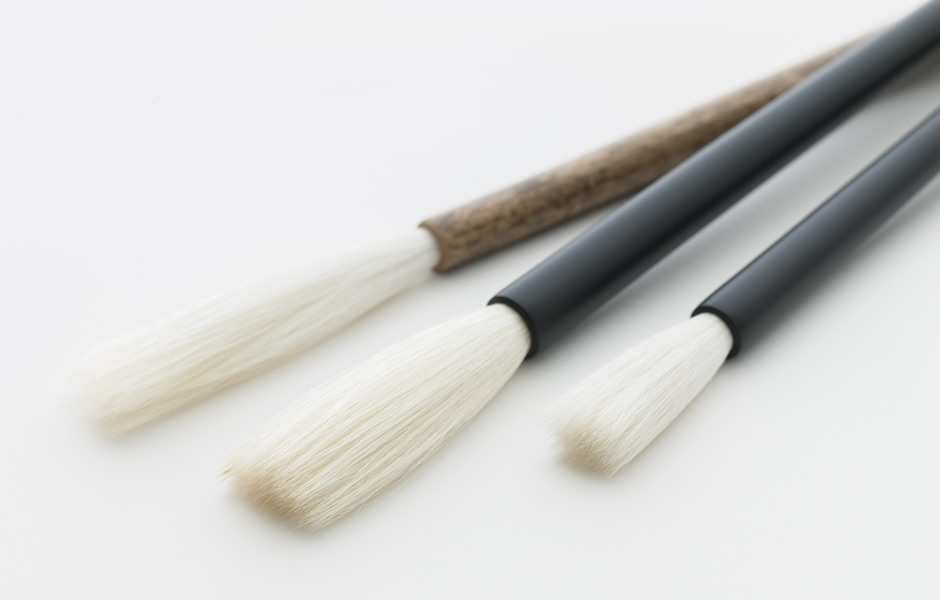 Danshin (Warming Heart) calligraphic writing brushes were originally created with a straight, horizontal
tip at the request of the avant- garde calligrapher, Soukyu Ueda
(the founder of Keisei Party) just after World War II by the founder of Houkodou, Azuma
and the second president, Shisei.

Conversation between Azuma + Shisai and Soukyu
Azume + Shisai :

It is not actually called a calligraphic writing brush
with the tip horizontally straight!


Soukyu :

Just make one as I say!
A Tip of a standard calligraphic writing brush is a conical shape with hairs of different lengths.
Creating Danshin (Warming Heart) went against this common practice.
It is a totally unique brush Of course, like the other Houkodou brushes,
the hair tips never cut and kept as they were naturally.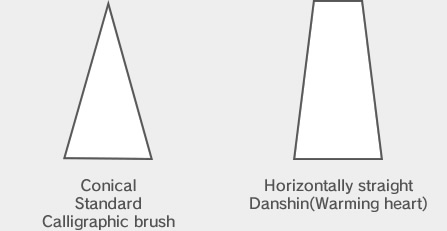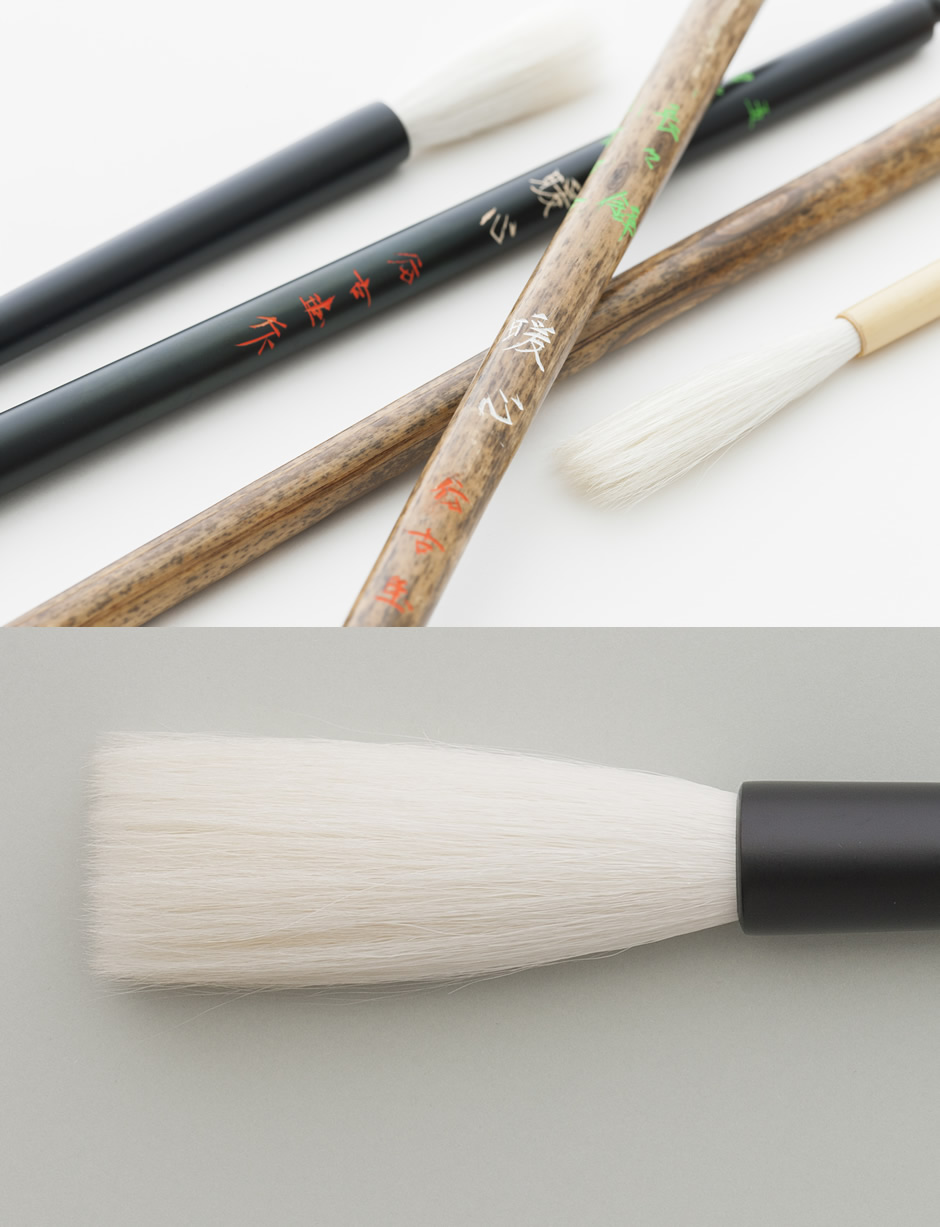 international order